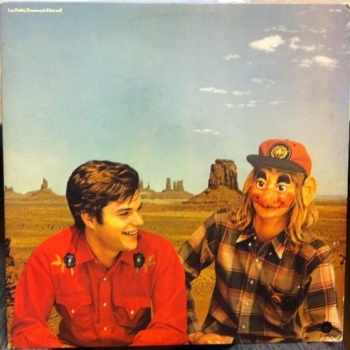 legendario maestro de la guitarra acustica ..realizando BLUES FOLK bluegrass y todo lo que el quiera,..ex ESTADO !!!..

Leo Kottke es un guitarrista americano de excepcional calidad, reconocido por su particular manera de tocar la guitarra acústica (Fingerpicking) y por las influencias del más profundo blues de Mississipi. Ha tenido que afrontar varios obstáculos, como una pérdida parcial de oído o un problema con un tendón en su mano derecha que casi le cuesta la carrera musical (fuente Wikipedia). Sin embargo, aquí continúa tocando.
Side one"Mona Ray" (Leo Kottke/Michael Johnson) - 3:40 "When Shrimps Learn to Whistle" - 3:28 "Twilight Property" - 3:11 "Bill Cheatham" (trad.) - 1:45 "Vertical Trees" - 2:34 Side two"Medley: San Antonio Rose/America the Beautiful" - 2:00 "Constant Traveler" - 3:50 "Why Ask Why?" (Norman Gimbel/Ken Lauber) - 2:09 "Taking a Sandwich to a Feast" - 2:45 "Hole in the Day" - 2:50 "Mona Roy" - 1:48 PersonnelLeo Kottke - 6 & 12-string guitar Bill Berg - drums, percussion Bill Peterson - bass Bill Barber - piano Cal Hand - dobro, pedal steel guitar Herb Pilhofer - piano on "Why Ask Why" Jack Smith - piano on "Mona Roy" Michael Johnson - guitar on "Mona Ray"
tambien puede interesarte de nuestro catálogo