191 artículos encontrados
MOSTRANDO 181-191 de 191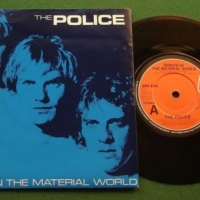 spirit in the material world / low life
TEMA INEDITO !! COLLECTORS
RARO SINGLE EDIC ORG UK, CONTIENE EN LA CARA B TEMA INEDITO..!!..COLLECTORS !!
get it on
ROBERT PALMER !! AHORA solo 4.99 !! TOP COPY !!
CONTIENE 3 TEMAS, UNO DE ELLOS ES UNA MAS QUE CURIOSA VERSION DEL CLASICO DE T. REX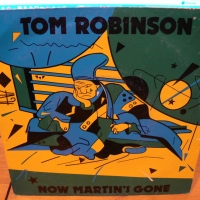 now martin´s gone / atmospherics
rara edic. org spain
COLLECTORS EDICION ESPAÑOLA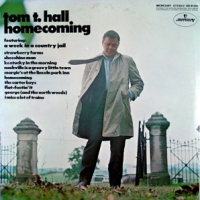 homecoming
!! AHORA SLO 5.99 !!
es su 2º  albun !! country
the american way of life...
THE JORDANAIRES ¡¡ AHORA 5.99 EUR !!!
QUIZA SEA TODA UNA SOPRESA PARA TI ESTE ALBUN DE EL HERMANO DEL GRAN JOHNNY CASH..!!. SON MUY COMPLICADOS DE CONSEGUIR,ESTE ALBUN EN SU EDIC. ORIG. Y LA PRODUCCION DE Glenn Sutton Y LAS VOCES DE THE JORDANAIRES..!! ( ELVIS..)
50 guitars of
españa 60`s.....¡¡ AHORA 5.99 !!!
absoluto fetiche de esta curiosa edicion con bonito troquelada doble en la doble carpeta,label dorado
The Cramps, Dead Kennedys, flestones,999, police,
raro, punk - new wave !! ORG. EDIT. USA !!
ultra raro doble albuin que recoje temas ineditos de bandas del punk y la new wave.., todos ellos grabados en directo de bandas como: the cramps, the flestones, the members, the police, 999, echo and the bunnymen y muchas mas... Urgh! A Music War es un doble lp editado en 1981 que contiene actuaciones en vivo de grupos musicales pertenecientes a géneros como el punk rock, el post-punk y la new wave, filmadas en 1980. Algunos de los artistas son: The Police, Orchestral Manoeuvres in the Dark, Joan Jett & The Blackhearts, XTC, Devo, Oingo Boingo, Dead Kennedys, Gary Numan, Klaus Nomi, Wall of Voodoo, Pere Ubu, 999, UB40 o Echo & the Bunnymen. Estos fueron algunos de los grupos musicales más populares de la escena new wave.
Swing to the Right
todd rundgren !! SOLO 5.99 !!
todd lo vuelve hacer ... realizando un albun magnifico,exquisito,perfecto,,,escucha y disfruta mi tema favorito del albun,el llamado only human..este es el todd rundgren que nos emociona con su voz que nos deja helados con sus  producciones y arreglos que son pura magia...  imaginativo,original,perfeccionista nunca sin perder su vena de locura y mil calificativos que lo hacen unico e irrepetible..ya en los 60`s fue llamado con el apodo de el mago por sus fantasticas producciones que se cuentan por docenas,Sparks, New York Dolls, Badfinger, Grand Funk Railroad, Hall & Oates, Ian and Sylvia, Meat Loaf, Patti Smith, The Tubes, Tom Robinson Band, XTC, Bad Religion, Cheap Trick, Bourgeois Tagg, The Psychedelic Furs, The Band, ..etc....un genio.!!.. ES UNO DE MIS MUSICOS FAVORITOS..Y QUE SIEMPRE RECOMIENDO !!
programa, holding back the river 89/90 world tour
24 PAGINAS !! Raro, COLECTORS !!
toorbook buscado por coleccionistas, con24 paginas-color con fotos y datos...etc...,gran tamaño 24 x 33 cm. buen estado!! muy raro y solo vendido en ls conciertos de la gira.holding back the river 89/90 world tour
Trumpet Concertos
(CBS Masterwords )
Album Notes His first classical album having been released simultaneously with his second jazz album, Think of One, the 21-year-old Wynton Marsalis found himself in the position of being the most celebrated purveyor of both the classical and jazz repertoire since Benny Goodman. His debut takes him to the core of the small solo trumpet concerto repertoire with three pieces from the classical period by Haydn, Hummel, and Leopold Mozart, and thus, directly into competition with more experienced, full-time classical trumpeters. Technically, there is nothing wanting in Marsalis' playing; he pulls off the fanciest, most difficult figurations with hardly a care. His experience as an improviser is also an asset; he makes up his own marvelous cadenza in the first movement of the Haydn concerto, beginning with a pair of musical questions which he boldly proceeds to answer and continuing with other dialogues and wide leaps, all thoroughly within the classical style. Ain't no jazz here; Marsalis sticks commendably to his brief. If there is a fault with these performances, though, it is that Marsalis is often too academic and cautious, particularly in the slow movements, phrasing smoothly and evenly but without the imagination of, say, Gerard Schwarz or other players. Raymond Leppard and the studio-bound National Philharmonic of London provide solid, lively, meticulously balanced, mostly brisk-paced orchestral support everywhere on the disc, which, on the strength of Marsalis' jazz notoriety, became a classical best-seller. ~ Richard S. Ginell Personnel: Wynton Marsalis (trumpet).His first classical album having been released simultaneously with his second jazz album, Think of One, the 21-year-old Wynton Marsalis found himself in the position of being the most celebrated purveyor of both the classical and jazz repertoire since Benny Goodman. His debut takes him to the core of the small solo trumpet concerto repertoire with three pieces from the classical period by Haydn, Hummel, and Leopold Mozart, and thus, directly into competition with more experienced, full-time classical trumpeters. Technically, there is nothing wanting in Marsalis' playing; he pulls off the fanciest, most difficult figurations with hardly a care. His experience as an improviser is also an asset; he makes up his own marvelous cadenza in the first movement of the Haydn concerto, beginning with a pair of musical questions which he boldly proceeds to answer and continuing with other dialogues and wide leaps, all thoroughly within the classical style. Ain't no jazz here; Marsalis sticks commendably to his brief. If there is a fault with these performances, though, it is that Marsalis is often too academic and cautious, particularly in the slow movements, phrasing smoothly and evenly but without the imagination of, say, Gerard Schwarz or other players. Raymond Leppard and the studio-bound National Philharmonic of London provide solid, lively, meticulously balanced, mostly brisk-paced orchestral support everywhere on the disc, which, on the strength of Marsalis' jazz notoriety, became a classical best-seller. ~ Richard S. Ginell
one bright day
!! SOLO 5.99 !! / bob marley