5 artículos encontrados
MOSTRANDO 1-5 de 5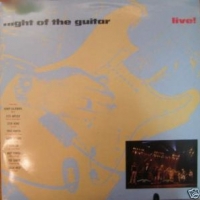 r. california,s. howe, a. lee, l. west,..etc
DOBLE LP !! SOLO 11.99 !!
RARO DOBLE ALBUN GRABADO EN ELHammersmith Odeon EN LONDRES  Nov. 26, 1988 GRAN MEDLEY FINAL CON TODOS JUNTOS..!!!
the method to our madness
STIV BATORS !! DEAD BOYS, DAMNED
SUPERGRUPO PUNK, The Lords of the new church es una banda de post-punk que se formó por la unión de Steve Bator, ex-componente de los Dead Boys de Cleveland y de Brian James, de los Londinenses The Damned. A estos dos grandes músicos de ambos lados del Atlántico se les unieron Dave Tregunna de los Sham 69 y Nicky Turner de los Barracudas. Corria el año 1981 y empezaba la aventura de estos 4 grandes músicos punk.. RARA EDIC.PROMOCIONAL !!.. TODO EN EXCELENTE ESTADO..pegatina antigua de precio en carpeta
is nothing sacred
2º lp !! STIV BATOR, dead boys
fus su 2º lp !! RARA EDIC USA !! Punk supergroup Stiv Bators (Dead Boys) y Brian James (The Damned), con Dave Tregunna (Sham 69) y Nicky Turner (The Barracudas). vinilo en exc estado,gruesa carpeta sin codigos de barra , nuestra mejor copia hasta el momento !!
sector 27
1º LP !! POWER POP, PUNK / ORIG. EDIT. !! TOP COPY !!
FUE SU DEBUT Y 1º LP EDITADO.. un albun emblematico del punk y la new wave britanica ademas.. IMPECABLE Y ABSOLUTA 1ª EDIC. ORIG. USA Y SIN CODIGOS DE BARRA.. TODO EN IMPECABLE CONDICION. Sector 27 es claramente el trabajo más fuerte y más intrigante de Robinson. Tanto la guitarra y el bajo están cubiertas con efectos chorus y flanger, coloreando el material de Robinson de una manera atmosférica y aventurero. Sin embargo, los contundentes, tambores propulsores se combinan con el sonido grueso, lleno de proporcionar un ancla fuerte
CURIOSO ALBUN DE LA QUE FUE SU REUNION DE TODOS LOS ORIGINALES MIEMBROS, Burdon, Price, Valentine, Chandler Y Steel.....Y COMO NO EL GRAN ZOOT MONEY A LAS TECLAS.. ERIC BURDON EN ESTADO DE GRACIA CON SU VOZ INAGOTABLE ATACANDO CADA TEMA VINILO IMPECABLE, SEÑAL DE DESCATALOGACION EN CARPETA