8 artículos encontrados
MOSTRANDO 1-8 de 8
the life and times of country
DOBLE LP, ORIG. EDIT. / PSCHY FOLK !!
PRECIOSA ORIGINAL EDICION ORIG USA ..!!  VANGUARD # VSD-27/28 ! FANTASTICO LABEL Y UNA DE LAS MAS BONITAS CARPETAS DE LA PSICODELIA..  Country Joe & the Fish FUERON UNA BANDA FUNDAMENTAL DE LA MUSICA AMERICANA EN LOS 60 Y ESTE DOBLE ALBUN CON 20 TEMAS LO DEJAN CLARO, TEMAS QUE ESTAN EN LA MEMORIA COLECTIVA DE GENERACIONES IMPOSIBLE MEJOR ESTADO !!!
Thinking Of Woody Guthrie
1ºlp, ORIG. EDIT. PSYCH FOLK ROCK !
FUE SU 1º ALBUN EN SOLITARIO, UN DISCO MAGISTRAL DONDE HOMENAJEA A SU IDOLO Woody Guthrie que habia muerto dos años atras..McDonald fue fuertemente influenciado por Guthrie desde que era un niño, el mismo comenta que este álbum es del que se siente más orgulloso SIN DUDA UNO DE SUS MEJORES TRABAJOS DE UNA DE LAS MAS IMPORTANTES FIGURAS DEL LLAMADO San Francisco Sound... !!! TAMBIEN ES UNO DE SUS DISCOS MAS COMPLICADOS DE ENCONTRAR !! SUPERGRUESA CARPETA !! ORIGINAL EDICION..!!  VANGUARD # VSD-6546 ! ..!! VINILO EN INCREIBLE ESTADO !!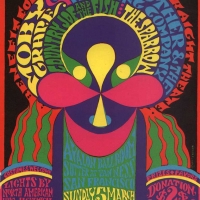 fillmore Avalon Ballroom 5 march 1967
CARTEL CONCIERTO 30X40
CARTEL 30X40 CONCIERTO. REPRODUCCION DEL HISTORICO CARTEL - CONCIERTO, Impreso en papel grueso de calidad Extra !!! .... OFERTA !!! ..COMPRA 4 CARTELES POR SOLO 30 EUR !!! puedes elegirlos entre todas las ref que ofrecemos. Decora las paredes con tus carteles, posters favoritos.Para tamaño A4. 30x40 cm,
Hold On It's Coming
Peter Green, Spencer Davis, PSCHY FOLK ROCK
Aqui tenemos a un legendario y por lo tanto mitico musico y fundador de la banda californiana Country Joe and the Fish..una de las formaciones claves de la musica americana de los 60 preciosa edicion para el prestigioso sello VANGUARD con supergruesa doble carpeta .. excelente albun y siempre muy complicado de encontrar.., temas perfectos, muy bien construidos, tsiempre con cuidas y bonitas armonias..para un albun de uno de los sabios y mitos del fok rock americano, quiza muchos no lo sepana pero aqui aparecen colaboraciones como la guitarra de Peter Green o....Spencer Davis, Eric Weissberg..etc.. recomendado desde luego !!! GRUESA CARPETA CON ALGUN DESGASTE NORMAL EN ESTA EDICIONES USA, VINILO IMPECABLE !!!!
C. J. fish
SAN FRANCISCO PSCHY !! ORIG. EDIT. !! top copy !!
UN GRAN ALBUN DE LOS MAESTROS CALIFORNIANOS DEL MEJOR Folk-rock psicodélico..LP REPLETO DE MUCHA PSCYCODELIA Y ROCK N ROLL.., CONTIENE TEMAS COMO SILVER AND GOLD, ROCK AROUND THE WORLD, THE LOVE MACHINE SON UNA DELICIA CON BUENOS SOLOS Y COUNTRY JOE AL 100%.. ...Y POR SUPUESTO MAS QUE RECOMENDABLE ALBUN.. ESTUPENDA 1ª ORIGINAL EDICION..!!  VANGUARD # VSD-6555 ! PRECIOSO LABEL ..!! IMPECABLE ESTADO !!!
I-Feel-Like-I'm-Fixin'-to-Die
2º LP !! COMPLETA EDIC. ORIG. + DESPEGABLE GIGANTE - JUEGO POSTER !!
ULTRARA RARA Y COMPLETA 1ª EDIC. ORIG. USA CONTENIENDO EL GRAN DESPEGLE POSTER JUEGO.estupendo 2º album Y UNO DE SUS MEJORES Y MAS BUSCADOS TRABAJOS..LLENO DE TEMAS Y SONIDOS DEL LLAMADO  San Francisco psychedelic rock ..ABSOLUTAMENTE IMPRESCINDIBLE..!! todo en gran estado de carpeta y vinilo, pequeño nombre escrito en la traseracontiene tambien el encarte del selo vanguard
Together
great california PSYCH !! ORIG. EDIT.
ESTUPENDO album.Y UNO DE SUS MEJORES TRABAJOS DE LA Psychedelia CALIFORNIANA A CARGO DE UNA DE LAS BANDAS QUE LIDERO EL FESTIVAL DE Woodstock...y que a liderado l sicodelia en los finales de los 60, una banda que tenia musicos increibles como el guitarra.. Barry Melton ORIG. EDIT. DOBLE CARPETA 1ª LABEL VANGUARD VSD 79277, LA EDICION ORG USA TAMBIEN CONTIENE EL BONITO ENCARTE DEL SELLO VANGURAD estupenda edicion....EX ESTADO !!!  En 1968 se lanzó este album llamado "Together" por esta banda liderada por Country Joe McDonald (1942) y en donde participan más el resto de la banda que en los anteriores discos. El disco contiene once temas variados e interesantes, psicodélicos con toque folk y en donde destacan ""Rock And Soul Music" un tributo a James Brown, "Susan","The Harlem Song" un tema contra el racismo, "An Untitled Protest" contra la guerra del Vietnam.
the fish
GREAT GUITAR !! Psych, Country Joe & the Fish
IMPECABLE ESTADO PARA ESTE SINGULAR LP DEL FUNDADOR Y GUITARRA DE UNA DE LAS MAS INPORTANTES FORMACIONES DE LA HISTORIA.. LOS Country Joe & The Fish. EL FUE UN GRAN MUSICO Y GUITARRA, UNO DE LOS QUE MAS APORTARON AL LADO SICODELICO DE ESTE INSTRUMENTO, UN VERDERO HEROE. INCREIBLE ESTADO DE CONSERVACION DE VINILO Y BONITA CARPETA LAMINADA EN SU 1ª ORIGINAL EDICION..!!  PIENSO QUE ES NUEVO, NUNCA USADO !!