13 artículos encontrados
MOSTRANDO 1-13 de 13
the two of us
DOBLE LP !! ORIG. EDIT !!!!!!
DOBLE ALBUN..solida edicion original,label atco color amarillo.EXCELENTE estado para esta MARAVILLA...!!
Sonny & Cher live
DOBLE LP !! ORIG. EDIT.
ORIGINAL EDICION,LABEL KAPP.!!.solida DOBLE carpeta y vinilo.. contiene temas inolvidables y todos sus clasicos en vivo, el duo esta acompañado por gran big band....!!!..I Got You Babe,hey you..Something..de george harrison, y tambien de beatles el hey you.. muy recomendable !!
EL TITAN DEL SAXO EN UN ALBUN CON SOLOS ANTOLOGICOS...
Mama Was a Rock'n'Roll Singer
maravillosas versiones de albert hammond,neil diamond...el casico..I Can See Clearly Now de (Johnny Nash) o incluso el tema.. Listen to the Music" (The Doobie Brothers)..y mucho mas...... estupenda e impagable foto de portada.?? 
In Case You're In Love
dr. john, ORG. EDIT. USA !! top copy !!
SU 3º LP !! solida edicion original,label atco mono 33-203 (label con tres colores), estupendos temas del duo y versiones de autores como : tim hardin,phil spector,ben e.king,bob lin..etc..  gruesa capeta que contiene el bonito encarteb interior del sello atco..todo en ex estado para esta joya de los mejores 60...!! ESTE 3º ALBUN DEL DUO ES TODA UNA MARAVILLA..DESTILA PERFUME 60`S POR LOS 4 COSTADOS O MEJOR DICHO POR LOS POROS DEL VINILO..QUE DESTILA LA VOZ DE CHER EN SU PRIMERA EPOCA ESTE TRABAJO ES UNO DE LOS MEJORES Y MAS INUSUALES DE SU CARRERA EMPEZANDO POR ESA IRONICA PORTADA flower-power TEMAS FANTASTICOS COMO EL QUE ABRE EL ALBUN..The Beat Goes On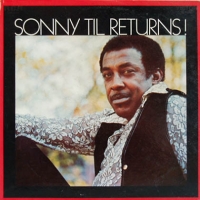 Sonny Til Returns!
1º LP !! ORG EDIT USA !! the orioles
interesante albun para soul coleccionistas de raros discos poco conocidos magnifico vocalista que pertenecio al legendario grupo vocal de los años 50 the orioles estado increible, la edicion contiene el encarte del sell RCA y tambien la carpeta mantiene parte del precinto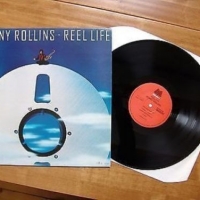 reel life
Jack DeJohnette
excelente trabajo en los primeros 80 del coloso del saxo TENOR que veras que siguia en forma.. acompañado por una banda joven exceptuando a otro mitico como el bateria jack dejohnette, sonny rollins realiza un disco muy interesante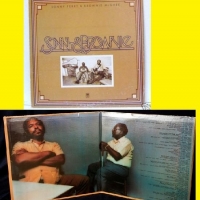 Sonny and Brownie
JOHN MAYALL, JOHN HAMMOND, 1ª EDIC. ORIG. !!
FANTASTICO LP DE ESTOS DOS MOSTRUOS DEL BLUES, ACOMPAÑADOS POR JOHN MAYALL,JOHN HAMMOND Y Don "Sugarcane" Harris ENTRE OTROS MUCHOS INVITADOS.. MAGISTRALES VERSIONES DE CLASICOS COMO PEOPLE GET REAY,BRING IT ON HOME TO ME Y POR SUPUESTO EL TEMA DE SAN COOKE..BRING IT ON HOME TO ME..,MEMORABLE DUETO DE JON MAYALL EN EL TEMA..White Boy Lost in the Blues (CHICO BLANCO PERDIDO EN EL BLUES..) ,TAMBIEN TOCA EL PIANO.. FANTASTICA Y SOLIDA EDIC. ORIG. CON LA DOBLE CARPETA y 1º LABEL AM COLOR MARRON !!..EXC CONDICION !!!
midnight special
Louisiana Blues, PRECINTADO !! DOBLE LP
gran precio para este albun de genuino blues desde Louisiana, dos legendarios musicos FANTASTICA Y SOLIDA EDIC. ORIG. USA CON LA DOBLE CARPETA .
the freedom suite plus
Max Roach, Oscar Pettiford, Paul Chambers, COLOSSUS SAX !! top copy !!!!
EXC DOBLE LP QUE RECOJE DOS TREMENDOS ALBUNES ORIGINALES DE 19758 1959 JUNTO A Oscar Pettiford, Sonny Clark, Percy Heath, Roy Haynes, Max Roach, .ETC...S SONNY ROLLINS The Freedom Suite Plus (1973 US orange Milestone label 16-track STEREO double vinyl LP distributed by Fantasy records. This is a fantastic double album that collects the two longplayers Rollins cut for Riverside during his impressive freelance recording period including his first extended work the memorable The Freedom Suite and examples of his gradual progress towards solo and pianoless accompaniment including It Could Happen To You
EL TITAN DEL SAXO EN UN ALBUN CON SOLOS ANTOLOGICOS... grabado para elm prestigioso sello milestone records, los criticos dijeron que es un disco de una belleza excepcional que es un registro de saxofón r & b muy bueno, combinando repetición e invención, melodías recordadas y melodías inimaginables, en proporciones que definen la diferencia entre vender y alcanzar. ... Si realmente crees que no te gusta el "jazz", este es un buen lugar para comenzar
presents in person sonny james
sonny james
Nashville Sound, 11 TEMAS GRABADOS EN VIVO EN EL COLOSSAL TEATHER EN HOUSTON,TEXAS..CON SU EXITO RUNNING BAR..ETC.. EX ESTADO 
with love, cher
rara 1ª edic org usa, hey joe, sonny bono !! top copy !!
buscados y siempre complicados de conseguir su primeros discos como es este extraordianrio lp !! absolutamente original edicion usa..!!..1ª label imperial records que contiene el encarte interio del sello...todo en excelente estado !! magnifica cher..escucharla en su primerisima epoca..donde los fans caeran rendidos por su joven voz en la mitad de los 60 donde los temas folk pop-rock..triunfaron....escucha los temas..hey joe ( j hendrix ) o la version del claasico de dylan.. The Times They Are A-Changin' With Love, Chér fue lanzado en el mundo en noviembre de 1967, fue producido por Sonny Bono grandes versiones de una joven CHER que poco despues se convirtiria en toda un mito de la musica