3 artículos encontrados
MOSTRANDO 1-3 de 3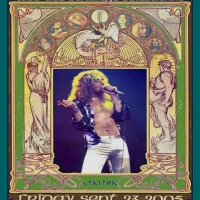 victoria bc, candada 23 sept 2015
CARTEL CONCIERTO 30X40
CARTEL 30X40 CONCIERTO. REPRODUCCION DEL HISTORICO CARTEL - CONCIERTO, Impreso en papel grueso de calidad Extra !!! .... OFERTA !!! ..COMPRA 4 CARTELES POR SOLO 30 EUR !!! puedes elegirlos entre todas las ref que ofrecemos.
Japan Tour 1996 Book Concert Program Japan
TOUR BOOK, programa oficial EDIT JAPAN , led zeppelin
GRAN ARTICULO, COLLECTORS !! ORIGINAL EDITADO EN JAPON..TOUR BOOK, LUJOSA EDIION..gran tamaño  ( GIGANTE ) 34 x 25 cm. edic-limitada con 32-paginas llenas de estupendas y raras fotografias, tambien contiene curiosa hoja merchandise,TEXTOS EN INGLES Y JAPONES ..etc..  estupendo articulo que hara feliz a cualquier buen fan de la banda de lo que fue su primera reunion.. !!LIMT. EDIT. SOLO FUE VENDIDO EN LOS CONCIERTOS DE GIRA..SU ESTADO ES IMPECABLE !!
programa oficial, non stop tour 1988
28 PAG. !! led zeppelin !! collectors !
ultra-raro programa oficial con 28-paginas con raras fotografias de robert y toda su banda,biografia de cada musico y comentarios. tamaño gigante 28 x 35 cm. SOLO VENDIDO EN SU GIRA DE 1988..COLLECTORS !!si eres un fan de zeppelin ni lo dudes. Featured is LED ZEPPELIN'S ROBERT PLANT "Non Stop Go" 1998 World Tour 28-Page Concert Tour Program. The 1st Photo shows the front cover & the 2nd Photo shows the inside middle pages. This full-color 1998 concert tour program is long OOP (Out-Of-Print) .This 28-Page Non-Stop Go Tour Program Does Not Have Any crease, rips, stains, marks or tac-holes. Never man-handled & without any mini creases in the middle, the 28-Page Program Does Not Have Any missing pages Or loose pages. Long OOP (Out-Of-Print) this 28-Page 1998 Non-Stop Go Tour Program is very collectible worldwide.   This is "A Must Have Item" for the LED ZEPPELIN-ROBERT PLANT Fan / Collector to Fill the Void in Their Memorabilia Collection. The 28-Page "Non-Stop Go 1998 Tour Program" is in Like-New / Perfect Condition.