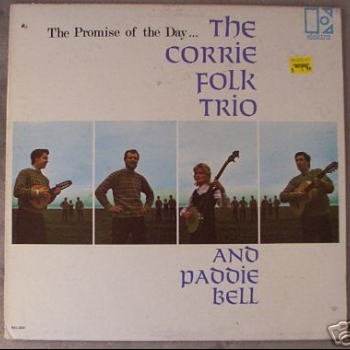 LEGENDARIA FORMACION ESCOCESA DE FOLK CREADA EN LOS PRIMEROS AÑOS 60 Y LIDERADA POR EL GRAN Roy Williamson

ESTE FUE SU 2º LABUN EDITADO EN 1965 BAJO EL SELLO ELEKTRA RECORDS

TODA UNA JOYA EN SU EDICON ORGINAL...Y TODO EN IMPECABLE CONDICION !!
My Love She's But A Lassie Yet
Shoals O' Herrin' (Ewan MacColl)
The Trooper and the Maid [Child Ballad 299]
Whistling Gypsy [Child Ballad 200]
Queen Mary (vocal by Paddie Bell)
The Leaving of Liverpool
Uist Tramping Song (Bannerman / Robertson)
Johnnie Lad
Roddy McCorly
Verdant Braes O' Screen
Around Cape Horn
Fear A Bhata (vocal by Paddie Bell)
Killiecrankie
Jock Hawk's Adventures In Glasgow

Personnel

Roy Williamson – vocals, guitar, bandurria, concertina
Ronnie Browne – vocals
Bill Smith – vocals, guitar, whistle
Paddie Bell – vocals, banjo
Archie Fisher – banjo (on "Roddy McCorly" and "Johnnie Lad")
Robin Brock – acoustic bass

Acoustic guitars, mandolin, bandurra and penny whistle are heard but no credits are given.
tambien puede interesarte de nuestro catálogo