9 artículos encontrados
MOSTRANDO 1-9 de 9
curiosa edicion en 10" de esta clasica banda sonora,suite arreglada para pequeña orquesta, y grabada por el propio Steiner ..1ª edicion con label negro y perro central.!!Clark Gable y Vivien Leigh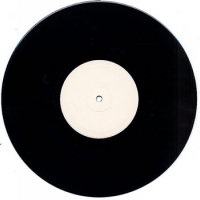 I'll Stand On My Own
KING CRIMSON / 4 TEMAS )
raro 10 pulgadas en edic. promocional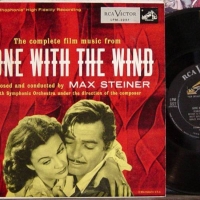 gone with the wind
raro formato 10 pulgadas
curiosa y bonita edicion original usa en el formato 10" de esta clasica banda sonora, suite arreglada para pequeña orquesta, y grabada por el propio Steiner ..1ª edicion con label negro y perro central.!!Clark Gable y Vivien Leigh
Elvis 50th Anniversary
RARO 10 PULGADAS
MUY RARA EDICION UK, 10 PULGADAS DE ESTE SINGULAR ALBUN EDITADO PARA CELERA EL 50 ANIVERSARIO DEL NACIMIENTO DE ELVIS LA EDICION PRESENTA 5 RAROS TEMAS EN FORMATO MONO, EDITADO EN INGLATERRA ( UK ) LABEL RCA COLOR NEGRO RCAT 459 Elvis Presley "Elvis 50th Anniversary" 10" P MONO UK PRESS
MUY RARO 10 " CONTIENE 4 temas..PUNK... fue lo primero que edito en usa,,MUCHO TIEMPO SIN UNA COPIA..POR FIN AQUI LO TIENES...COLLECTORS..!!!!!!!!
Wrecking Ball - The Ghost Of Tom Joad
TEMAS EN DIRECTO, LIMT EDIT !! top copy !!!!
RARA 1ª EDICION ORIGINAL. USA 10 pulgadas !! EDIC LIMT ....COLLECTORS ... BRUCE SPRINGSTEEN Wrecking Ball (2010 US limited edition 2-track 10"" vinyl single released exclusively for Record Store Day including a fantastic live version recorded at the Giants Stadium plus The Ghost Of Tom Joad recorded live withTom Morello housed in the Item: Bruce Springsteen and E Street Band Wrecking Ball Live 10" LTD Edition EP from Record Store Day, 2010 Tracks include: A: Wrecking Ball Live at Giants Stadium 2009 B: The Ghost of Tom Joad Live with Tom Morello of Rage Against the Machine. This was first available on Record Store Day, April 17th, 2010. Copies are very hard or impossible to find at retail stores.
Prettiest Things
Siouxsie & The Banshees / raro, 10 pulpgas, vinilo azul
The Creatures were formed in 1981 as side-project of Siouxsie & The Banshees members Siouxsie Sioux and Budgie (2). In 1996 it turned into their full-time group, and disbanded in 2005.
Don't Be Fooled By The Name
RARO !! primeros singles 60s, collectors.. 10 pulgadas
RARO Y BONITO FORMATO 10 pulgadas,6 temas,reedicion-1981, RAROS SINGLES, EPS..ETC....COLLECTORS..!! DAVID BOWIE Don't Be Fooled By The Name ( UK limited edition 6-track 10" vinyl EP, 6 TEMAS REALMENTE MAS QUE CURIOSOS, ESCUCHAR A UN JOVEN BOWIE EN 1966, SUS COMIENZOS Y TODOS LOS TEMAS COMPUESTOS POR EL MISMO.
wheels of steel
RARO 10 pulgadas, great detroit sound
RARO 10 PULGADAS del gran vocalista de detroit mitch ryder con temas que haran temblar a tu plato, temas de su primera epoca donde su vo no tenia rivales en los voallistas blancos su entrega y passion cantando te dejara alucinado, imagino como a los que lo vieron en aquellos mediados de los 60 mich ryder a influenciado a gente como Bob Seger , John Mellencamp , y Bruce Springsteen que sigue tocando su música en el escenario. La canción titulada "Detroit Medley" se refiere directamente a la Detroit Wheels.