6 artículos encontrados
MOSTRANDO 1-6 de 6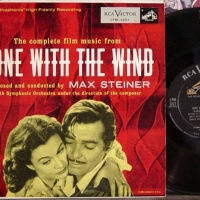 curiosa edicion en 10" de esta clasica banda sonora,suite arreglada para pequeña orquesta, y grabada por el propio Steiner ..1ª edicion con label negro y perro central.!!Clark Gable y Vivien Leigh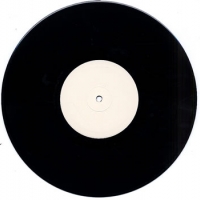 I'll Stand On My Own
KING CRIMSON / 4 TEMAS
ultra raro raro 10 pulgadas en edic. promocional Jakko M. Jakszyk (nacido en Michael Lee Curran el 8 de junio de 1958 en Londres) es un guitarrista y vocalista que ha tocado con varios grupos británicos y ha lanzado sus propios álbumes.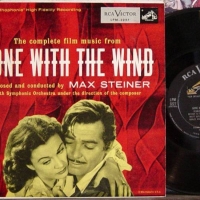 gone with the wind
raro formato 10 pulgadas
curiosa y bonita edicion original usa en el formato 10" de esta clasica banda sonora, suite arreglada para pequeña orquesta, y grabada por el propio Steiner ..1ª edicion con label negro y perro central.!!Clark Gable y Vivien Leigh
Don't Be Fooled By The Name
RARO !! primeros singles 60s, collectors.. 10 pulgadas
RARO Y BONITO FORMATO 10 pulgadas,6 temas,reedicion-1981, RAROS SINGLES, EPS..ETC....COLLECTORS..!! DAVID BOWIE Don't Be Fooled By The Name ( UK limited edition 6-track 10" vinyl EP, 6 TEMAS REALMENTE MAS QUE CURIOSOS, ESCUCHAR A UN JOVEN BOWIE EN 1966, SUS COMIENZOS Y TODOS LOS TEMAS COMPUESTOS POR EL MISMO.
Prettiest Things
Siouxsie & The Banshees / raro, 10 pulpgas, vinilo azul
Las criaturas se formaron en 1981 como proyecto paralelo de los miembros de Siouxsie & The Banshees Siouxsie Sioux y Budgie (2). En 1996 se convirtió en su grupo de tiempo completo y se disolvió en 2005. The Creatures were formed in 1981 as side-project of Siouxsie & The Banshees members Siouxsie Sioux and Budgie (2). In 1996 it turned into their full-time group, and disbanded in 2005.
jazz, ERIK PETER / BILLY BROOKS
RARO..ORIG. EDIT. spain !! COLLECTORS !!
LP 10" Editado Por El Sello Orlador Para El Circulo De Lectores, Año 1967 - Tete Montoliu Trio - Erik Peter, Billy Brooks Very rare Special edition for CIRCULO DE LECTORES club. Monster of Jazz Piece. Very hard to find in such wonderful condition !! Great for Jazz fans ! NEAR MINTCONDITION VINYL: . .WONDERFUL & RARE SPANISH 10" VINYL. VINILO Y PORTADA EN UN EXCELENTE ESTADO DE CONSERVACION, PORTADA Y VINILO MUY BIEN CUIDADOS, ¡!!!EXTRAORDINARIO SONIDO. VINYL AND COVER IN EXCELLENT CONDITION OF PRESERVATION.!!EXTRAORDINARY SOUND.