2 artículos encontrados
MOSTRANDO 1-2 de 2
Glad I'm In The Band
2º lp, RARO / roadhouse blues guitar LEGEND !! great copy !!
ultra complicado de encontra este su 2º albun..de uno de los grandes heroes y leyendas de la guitarra..pocos pueden tocar el blues rock como el..inmensa fuerza y genio con poderosa voz y virtuisismo como demuestra en este lp, tremenda version del clasico de chuck berry.. MEMPHIS influencias notables de Eric Clapton, Keith Richards, Jimmy Page y en especial de su amigo e idolo Stevie Ray Vaughan. RARA EDIC. ORIG. USA..COLLECTORS !! estupenda 1ª y completa 1ª edic org us que contiene el bobnito encarte del sello elektra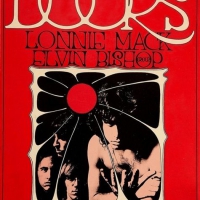 The Doors, Lonnie Mack and Elvin Bishop at San Franciso's Cow Palace
CARTEL CONCIERTO 30X40
REPRODUCCION DEL HISTORICO CARTEL - CONCIERTO, Impreso en papel grueso de calidad Extra cartel concierto 9/10-mayo-77,oakland coliseum,usa(cerdo volador) CARTEL 30X40 CONCIERTO. !!! .... OFERTA !!! ..COMPRA 4 CARTELES POR SOLO 30 EUR !!! puedes elegirlos entre todas las ref que ofrecemos. Decora las paredes con tus carteles, posters favoritos.