3 artículos encontrados
MOSTRANDO 1-3 de 3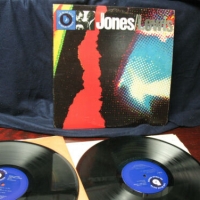 The Blue Note Series Collection
2lp / BLUE NOTE !! great copy org. usa !!
BUEN PRECIO PARA ESTE DOBLE LP DE LOS MAESTROS EL JAZZ GRABADO PARA EL SELLO BLUE NOTE DE 1966 A 1970 !! The band's members included Bill Berry, Billy Harper, Bob Brookmeyer, Danny Stiles, Eddie Daniels, George Mraz, Hank Jones, Jerome Richardson, Jerry Dodgion, Jimmy Knepper, Joe Farrell, Jon Faddis, Marvin Stamm, Pepper Adams, Quentin Jackson, Richard Davis, Richard Williams, Roland Hanna, and Snooky Young.[5]
miss ruth brown
BLUES & JAZZ SWING, legend vocal !!
interesante la union de estos dos mostruos del jazz..amigos y compañeros inseparables....Thad Jones y Mel Lewis jnto atencion !!! la genial ruth brown.. el resultado no puede ser mejor..estamos con una de las grandes de esto de cantar con energia y felling.. un albun estraordinario como este,.. FUSION INMEJORABLE DE BLUES & JAZZ SWING.... ABSOLUTAMENTE GENIAL !! IMPECABLE EDICION ORIGINAL !!..FANTASTICA SUPER GRUESA DOBLE CARPETA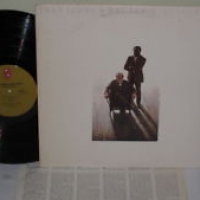 potpourri
Pepper Adams, Roland Hanna, john faddis
curiosa union de estos dos mostruos del jazz..amigos y compañeros inseparables.... Thad Jones/Mel Lewis Jazz Orchestra ..realizaron albunes estraordinarios como este que te presento, es toda una maravilla de gran banda sonando como una maquina perfecta,estupendos solistas y temas..como el gran Pepper Adams, Roland Hannan, john faddis.. etc.......GENIAL !! interesante albun contiene dos versiones de temas de stevie wonder("Don't You Worry 'Bout a Thing" and "Living for the City")